These days most of us are all too familiar with our surroundings, if you have recently moved the following ideas will mostly still apply. If you are considering a move, Ian Calabria can be a huge help in guiding you through the process! As many of us are spending a large percentage of our time in our homes, things can get stale…even if you love your space (and excellent if that is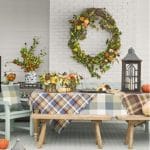 you), there are things you can do to create some new spark and energy to your home without big costs involved.
Here are some ideas to refresh and enliven your living space to welcome a new season and keep your spirts and senses lifted.
· Inventory your artwork and your wall space, consider relocating some of your favorite pieces so that you will see them more often as you move through your daily routine. The simple process of rearranging your artwork gives a space new energy and keeps your interest elevated.
· If you purchased LED lights more than a few years ago, consider replacing the most prominent ones in your living space with the newer versions that have a softer, warmer light that is dimmable and eliminate the over lit and starkness that is common with the older version LED bulbs. Use the old bulbs in storage rooms or closets. Look for the Color Temperature rating of 2700 K to replicate incandescent warmer light and still offer the same great energy savings of LED lighting.
· If you're feeling energetic – consider a new paint color for your main living space/s. The greys have been a no brainer for too many years. Now is the time to consider some darker, richer colors that can envelope and warm the space…check out some of the warm copper, eggplant and caramel colors or go cooler with the deep peacock or sea blues that create a sophisticated background for a wide variety of fabric and finishes.
Happy Autumn,
-Connie