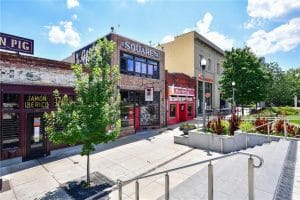 Decatur
If you look up the definition of "Realtor Extraordinaire" you'll find a picture of Ian Calabria. Not only was he instrumental in negotiating a great price for the purchase of our condo, he treated us like we were his #1 priority! BIG FANS!! -GP & JJ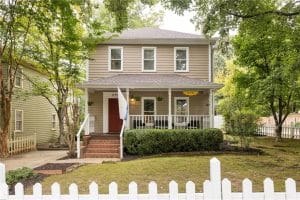 Grant Park
Ian is the man! He helped my fiancé and I find a great house in a challenging market, but beyond that he took an extremely hands-on approach to connecting us with the right lenders and contractors. He was always honest about what he thought of the houses we looked at and even helped us put the brakes on a couple of times when we were zeroing in on houses that would have presented some serious challenges for us. In a market where a lot of people would push to get their clients in a house as fast as possible, Ian genuinely wanted to make sure we got the best house for us. He really knows how to provide value and build relationships. Thanks Ian!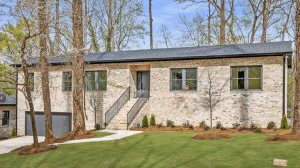 Collier Heights
The best on the job in Atlanta! Was very patient with me and my fiancée as we were on the market for over 6 months, he always gave his honest opinions on every property we visited and we ultimately ended with an amazing property. We appreciate and are very thankful for Ian!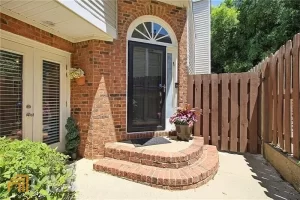 Midtown
Ian was able to get me into a dream home in the exact neighborhood I wanted to move to in a competitive market.
He has always been prompt to respond, professional and goes the extra mile!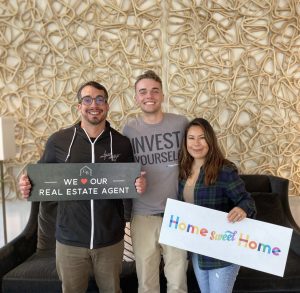 Decatur
My wife and I started looking for a home at the beginning of the year and like many we were nervous about the market. We connected with Ian and he set expectations and a realistic bar about what we would be able to do. His profesionalism, diligence, and hard work paid off and my wife and I closed on our first choice home last month! Big ups to Ian who is the real deal in this Atlanta real estate game!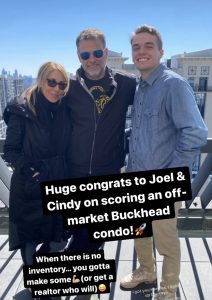 Buckhead
I can't express how grateful we are that Ian was our agent. We purchased a condominium as a second home in Buckhead, and it was essential that we had a bit of work done on it before we returned. Ian has been the point person in getting us contractors and carpenters. He has gone (and continues to go) well beyond the duties of a real estate agent. Couldn't have done any of this without him.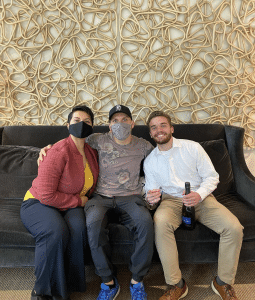 Sonya & Courtland
East Point & Decatur
Ian Calabria Helped me navigate the tough housing market and get a beautiful home. He's also excellent as a seller's agent with superb marketing skills. He will advocate for you like no other. Highly recommended! Ian is Amazing! The wife and I sold our town home and bought a house with his help. He will fight for you and make sure you get the best price for your home. He is hard working, always professional, organized and a amazing advertiser. Go with Ian for buying or selling!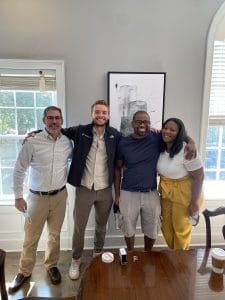 Decatur/Lenox Place
Honestly, can't say enough about Ian and his commitment to his craft. He was attentive, responsive, and an overall a pleasure to work with, as we bought and sold homes with his guidance. From the beginning, Ian worked to earn our business, and I couldn't imgaine not having him by our side as our Realtor!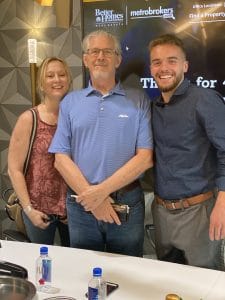 Decatur (Lenox Place)
Ian is a rockstar! He sold our family home & helped us buy our forever home. He had an excellent plan, top of the line marketing, extremely knowledgeable negotiation skills and on top of that, kept us updated every step of the way on all sides of the transaction. I would highly recommend him to anyone looking to purchase or sell a home in or around Atlanta. I know he will do great things and he is hands down the best agent I've ever worked with (and will ever work with)! Thanks Ian!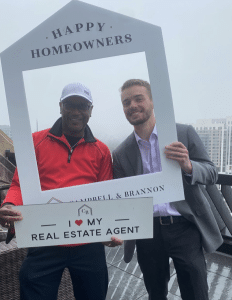 Ernest & Sandra
Oak Grove
Working with Ian Calabria made the journey a very pleasant one. Truly a very knowledgeable and informed representative.


Morningside
Ian was a pleasure to work with. He knows the market and his patience and enthusiasm make the search a lot of fun. Ian is very attentive to detail and thoroughly researches comps to come up with the best offer and negotiate a great deal. Ian is a young agent but he is also very hardworking and eager and excited about the profession. He really loves learning about and sharing the history of Atlanta's neighborhoods as well as keeping up with new and exciting development projects happening all over the city. Highly recommend!


Henrietta
Decatur
I could not have asked for a better person to sell my property. Ian Calabria was very knowledgeable and professional in this sell. He has a very pleasant personality and makes the process very easy. Thank you again Ian for all your help.


Charles
Mortgage Lender (MortgageRight)
Ian provided an excellent experience while representing my borrower. He displayed great attention to detail, was very personable and professional from beginning to end. Looking forward to continuing our business relationship here in the Atlanta market. Thanks again!


Alan & Veronica
Decatur
I met Ian just a few months ago and was immediately struck by how passionate and knowledgeable he was. He really listened to my goals and real estate objectives. I was blown away by how much he listened, as he brought us a couple of options that perfectly matched what we were looking for! Thanks Ian and we looking forward to continuing to work with you!


Brian
Brookhaven
If you're looking for a passionate real estate agent, look no further. Ian Calabria is hardworking, enthusiastic and professional. Throughout my adult years, I have had the experience of purchasing a few different houses. I spoke to a variety of different realtors that showed me a variety of homes until I found Ian Calabria. When making such a large decision, I wanted to work with someone that I could trust. Throughout the past several months, Ian has been there every step of the way. He has always answered every call or email no matter what time of day or night it was. His professionalism, mentorship, knowledge, honesty, and hard work ethic are much respected and appreciated. I never felt that he was just trying to sell me a house, but that he was a mentor to answer my questions and help me to make the best decision for me. I now consider Ian a friend and I would highly recommend Ian Calabria to anyone that is searching for a new home. Thanks again to Ian Calabria and the for being such a pleasure to work with.


Shaun
Sagamore Hills


David
Griffin


Christian
Decatur